Right up to the end Packers Hall of Fame guard Gale Gillingham gave it.
He died yesterday at the age of 67 while lifting weights at his home in Little Falls, Minnesota.
Anyone who remembers Gillingham as a player can remember his drive, determination, and grit on the field, thus earning him induction into the Packers Hall of Fame.
The following is a link to the Associated Press Story that was released this morning: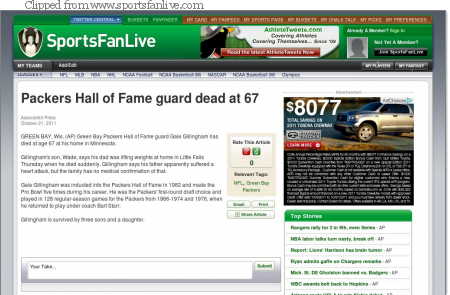 Remember, if you like us on Facebook and follow us on Twitter, we will be forever grateful!
Tags: Associated Press Gale Gillingham Green Bay Packers Green Bay Packers Hall Of Fame