The headline about the Packers over the story below pretty much says it all.
This is an incredibly fun team to watch … no 6-3 slugfests nor any games being on the wrong side of a 56-6 score.
I love this story from The Ledger. I think you will, too.
Take a look at the link: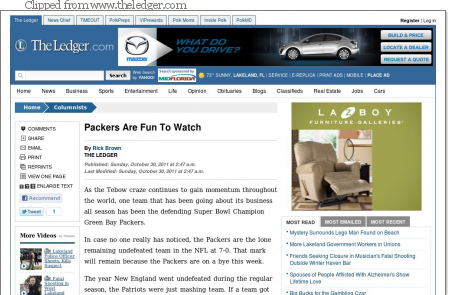 Tags: Green Bay Packers The Ledger