So, it's time to get ready for the Super Bowl?
Giants? Patriots? ZZZZZZZZZZZZZZZZZ …
Let's talk about what the Super Bowl means to the greater majority of those fans who don't care who wins … like us Packers fans.
Commercials.
Midwest Sports Fans posted this nice list of the top 10 Super Bowl commercials of all time.
Enjoy … and then Like Lombardiave.com on Facebook and follow us on Twitter.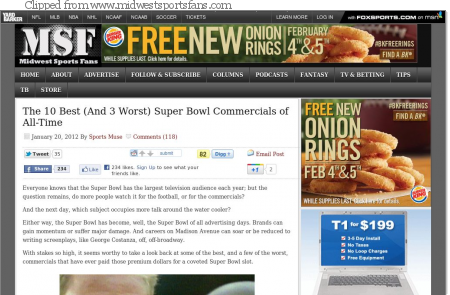 Tags: 10 Best Super Bowl Commercials Green Bay Packers New England Patriots New York Giants Super Bowl