Much ink has been spilled the past year or two about the issue of concussions. Brain injuries are what it's all about and the discussion is ranging from "hit counts" to suicide among NFL veterans who seem to no longer have a reason to live.
Thanks to this interactive infographic, here are bits and pieces of information about the issue that may be informative.
Take a click through on the graphic for the information provided by AmeriHealth of New Jersey.
Click image to enlarge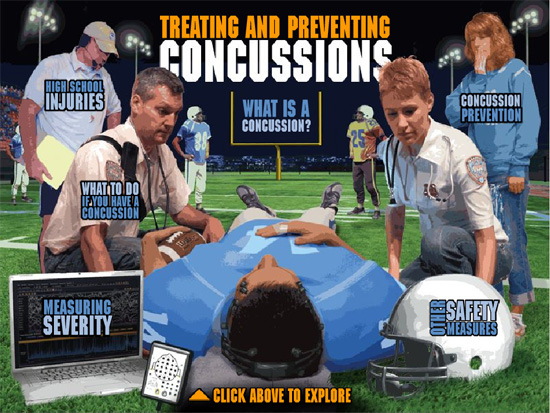 Source: AmeriHealth