When Steve McMichael decided to switch sides, coming from the Chicago Bears to the Green Bay Packers, there were some groans on both sides of the border.
However, McMichael didn't mind when he was signed by the Packers away from the Bears, claiming he felt like Ponce de Leon after he found the fountain of youth. The signing took place on this date in Packers history as McMichael joined a defensive line that included Reggie White, John Jurkovich and Sean Jones.
It wasn't the last time one of the players from the 1985 world champion Bears would defect from the Bears to the Packers. Quarterback Jim McMahon would also come north in 1996 when he would play backup to Brett Favre who led the team to the Super Bowl XXXI championship.
The following is from the Green Bay Packers Hall of Fame …
Steve McMichael Switches Sides
June 8, 2012 | Eric Goska |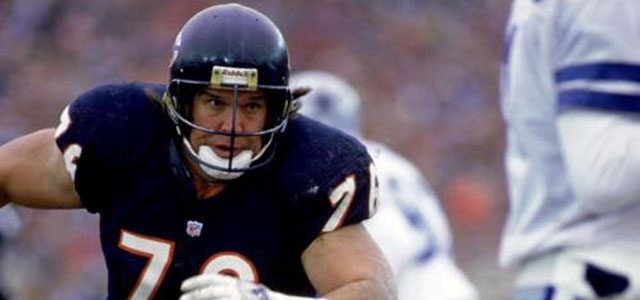 June 8, 1994 – Steve McMichael's days of terrorizing the Packers' backfield come to an end as the defensive tackle signs a one-year contract with Green Bay. McMichael, who played 13 seasons with the Chicago Bears, is expected to be the fourth in a defensive line populated by Reggie White, John Jurkovic and Sean Jones. "I feel like Ponce de Leon," McMichael tells WITI-TV. "I feel like I've found the fountain of youth." McMichael, who turns 37 during the season, starts 14 games for the Packers in 1994 and is credited with 28 tackles (19 solo) and 2.5 quarterback sacks.
Tags: Chicago Bears Green Bay Packers John Jurkovich Reggie White Sean Jones Steve McMichael