On this date in Green Bay Packers history, Alphonso Carreker signed a series of four one-year deals with the team, choosing the NFL franchise over the Tampa Bay Bandits of the USFL.
Speculation was that the 6-6, 268-pound defensive end out of Florida State would choose the Tampa Bay team over the Packers who drafted him in the first round of the (12th overall) 1984 NFL Draft.
Carreker went on to play five years for the Packers. He played in 72 games, starting 63 and recording 18.5 sacks during his time in Green Bay. His best year came in 1985 when he recorded 9 sacks. He went on to spend two seasons where he recorded another 5.5 sacks. He retired in 1991.
Today's piece below by the Green Bay Packers Hall of Fame focuses on the day he signed with the team.
Alphonso Carreker Chooses Packers Over USFL
June 20, 2012 | Eric Goska |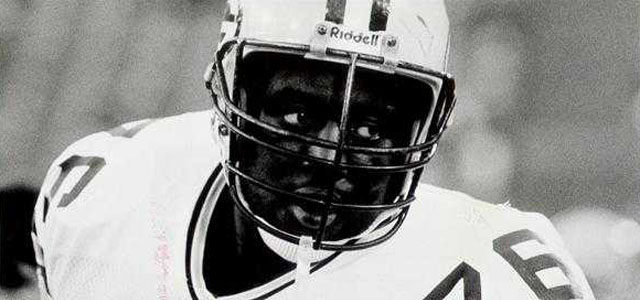 June 20, 1984 – Any fears that Alphonso Carreker, the Green Bay Packers first-round draft choice, might jump to the rival United States Football League are put to rest as the defensive end signs a series of four one-year contracts with the Green and Gold. Carreker, selected with the 12th overall pick out of Florida State, had been rumored to be seriously considering an offer from the USFL's Tampa Bay Bandits. "It's a big relief," Carreker says of his signing. "It's something I've wanted for the last month and a half, and it's something I'm glad to get over. It's settled my mind, and it will allow me to get into the right frame of mind for training camp."
Tags: Alphonso Carreker Green Bay Packers Green Bay Packers Hall Of Fame National Football League Tampa Bay Bandits USFL