Whenever there are lists circulated about the worst draft picks of all time, Tony Mandarich, the first round pick of the Green Bay Packers – picked just ahead of Barry Sanders – is among the top five of all time across the league and probably number one for the Packers.
One can't argue with that. However, the Green Bay Packers Hall of Fame reminds us in their "Today in Packers History" that there was another pick that turned just as sour. In my opinion, the pick of kicker Brett Conway in 1997 has got to rate right up there.
To make room for Conway, the Packers let longtime kicker Chris Jacke leave. He was the player who was just a field goal or so from becoming the team's leading scorer. That didn't matter. The team wanted Conway and his "fresh" leg. They picked him in the third round – teams never pick kickers that high.
As it turned out, Conway was a huge bust.
In fact, do you really remember him? Unfortunately, I do. He missed in preseason games and was a huge miss for the Packers.
Enjoy the post … or weep while you read.
Packers Sign Brett Conway
July 8, 2012 | Eric Goska |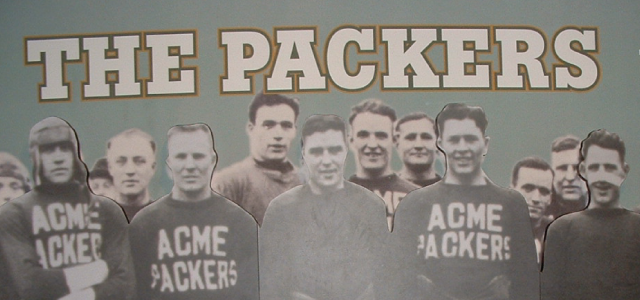 July 8, 1997 – The Packers sign rookie kicker Brett Conway on the same day the Pittsburgh Steelers sign Chris Jacke, the player Conway will succeed in Green Bay. Conway, Green Bay's third-round draft choice, signs a three-year pact worth a reported $875,000. Jacke also signs a three-year deal and could, according to his agent, Steve Weinberg, make $3 million if he reaches every incentive during the length of the contract. Unfortunately for Conway, he suffers a quadriceps injury during training camp, is replaced by Ryan Longwell and never kicks in a regular-season game for the Packers.
Tags: Barry Sanders Brett Conway Green Bay Packers Green Bay Packers Hall Of Fame Tony Mandarich