We all remember Don The Majik Man Majkowski. He provided so many chills and thrills during the 1989 season when he and Lindy Infante brought the Packers back from the doldrums of the 1970-80s.
However, it was short-lived when he landed out of bounds after a hit by Arizona defender Freddie Joe Nunn. At first it was thought the injury in 1991 was minor, but it turned out to be a rotator cuff. After surgery, Majkowski came back in 1992 to be named the starter by first-year head coach Mike Holmgren. That lasted until he mangled his ankle against the Cincinnati Bengals.
Enter Brett Favre … the rest is history.
Read about the deal Majkowski signed with the Packers just prior to the wheels coming off for Majik Man.
Packers Hoping for the Old Majik in One-Year Deal
July 15, 2012 | Eric Goska |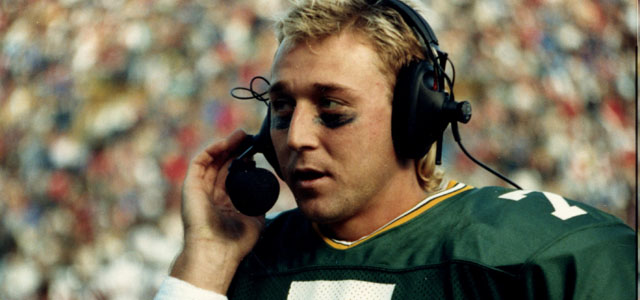 July 15, 1991 – Coming off rotator cuff surgery, quarterback Don Majkowski signs a one-year, $1.7 million deal with an eye on regaining his form and perhaps his leverage in hammering out a more lucrative, long-term deal. "I wanted a one-year deal from the start," Majkowski says. "I just don't think we were in a good position to sign a long-term deal." In 1989, Majkowski attempted all but one of Green Bay's passes in throwing for 27 touchdowns and 4,318 yards. In 1990, those numbers dropped to 10 TDs and 1,925 yards as the quarterback missed seven games. "I'm going to try to have a great year. Then maybe I'll look for a long-term deal," Majkowski adds.
Tags: Brett Favre Don Majkowski Green Bay Packers Green Bay Packers Hall Of Fame Mike Holmgren