The impact of Reggie White went way beyond the football field. His influence and respect across the National Football League was well known at the time – and even helped to bring at least two high-profile players to Green Bay: tight end Keith Jackson and linebacker Seth Joyner.
In fact, it was on this day in 1997 that Joyner signed with the Packers, though he was presented with better offers from both the Dallas Cowboys and Cincinnati Bengals. He wanted to win a championship and felt his best shot was to sign with the defending champion Green Bay Packers.
The rest is history, as they say.
The following post is presented by the Green Bay Packers Hall of Fame. Enjoy.
Joyner Joins Packers
July 16, 2012 | Eric Goska |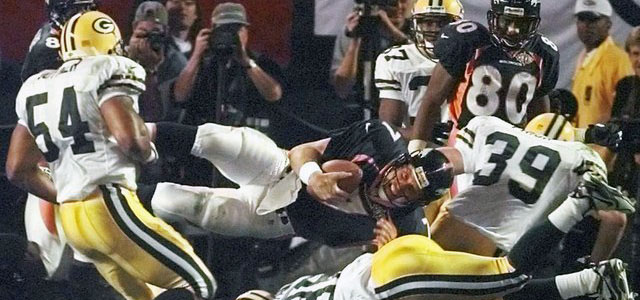 July 16, 1997 –The low bid doesn't often land the linebacker, but veteran Seth Joyner spurns more lucrative offers to sign with the defending NFL champion Green Bay Packers. According to Joyner's agent, Jim Solano, Green Bay's offer was not as sweet as those presented by the Bengals and Cowboys, but the 32-year-old was looking for the best avenue to reach a Super Bowl. "That's what it was," Solano says of his client's decision to join the Packers. "They're a great organization. Reggie White is there. They have a great coach. All of the above." Green Bay reaches the Super Bowl in 1997 and Joyner records two tackles in the game, but Denver spoils Green Bay's chances for a second consecutive title with a 31-24 victory.
Tags: Green Bay Packers Green Bay Packers Hall Of Fame Keith Jackson Reggie White Seth Joyner