If there was one good thing about Lindy Infante, is that his public relations skills were top-notch. The press loved him.
As you can tell by the posting below from the Green Bay Packers Hall of Fame, he was always good for a quote and a one-liner.
Check it out. It will surely make you smile.
Lindy Infante Knocks 'Em Dead at Packers Press Conference
August 8, 2012 | Eric Goska |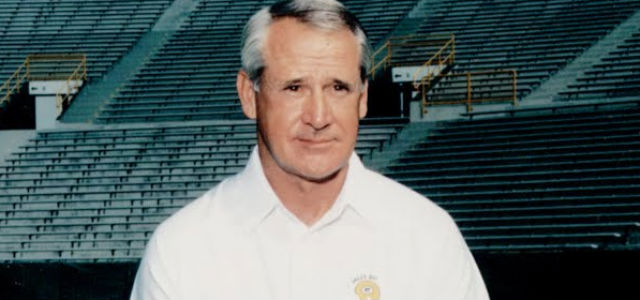 August 8, 1988 – Lindy Infante's first preseason game with the Green Bay Packers may not have gone as planned, but the first-year head coach maintains his sense of humor when facing the media the Monday following the 34-3 loss to the New York Giants. "Anybody got the autopsy back," Infante asks reporters at the start of his press conference. "I expected to see the coroner out here instead of you guys." Turning serious, Infante declares: "It's still too early to proclaim us dead." Green Bay opens the 1988 season with five straight losses before Infante secures his first regular-season win, a 45-3 dismantling of the New England Patriots.
Tags: Green Bay Packers Green Bay Packers Hall Of Fame Lindy Infante New England Patriots New York Giants