 Reggie White wasn't afraid to make a statement, especially when he felt he was being wronged.
Well, below is such an incident, as provided by the Green Bay Packers Hall of Fame's "Today in Packers History."
Reggie, God rest his soul, wasn't happy about a low blow he took in a 1993 game against the New Orleans Saints.
Check it out
Wainwright vs. White: Conduct Unbecoming a Saint?
August 14, 2012 | Eric Goska |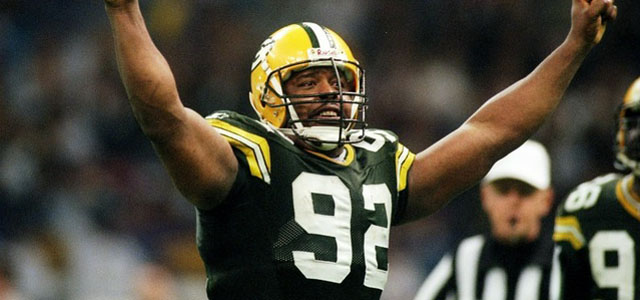 August 14, 1993 – Was it a low blow or just football as usual? Reggie White, the prized free agent signed by the Green Bay Packers in April, thought it was the former. And he was steamed. In the first quarter of Green Bay's 26-17 loss to New Orleans, Saints tight end Frank Wainwright hit White at about knee level during a running play to the other side of the field. White wasn't happy. "That was a cheap shot, but that's OK," the defensive lineman said. "I went and got his number. We'll see them again (in November)." Packers coach Mike Holmgren suggested the collision wasn't particularly unusual. "He (Reggie) was a little upset. People will block like he got blocked."
Tags: Frank Wainwright Green Bay Packers Green Bay Packers Hall Of Fame Mike Holmgren New Orleans Saints Reggie White