 Packers fans: If you have an hanky close by, continue reading. If not, you may be caught with tears in your eyes.
The post below was provided today by the Green Bay Packers Hall of Fame and details one's retelling of a story told by the late great Vince Lombardi's wife, Marie, way back in 1975. However, it's one that I've never heard and doubt that you have either.
Take a short moment to give it a read. Packers fans everywhere are sure to understand exactly what Vince meant at the time he uttered his final remembrance of Green Bay.
Vince Lombardi's Final Remembrance of Green Bay
August 16, 2012 | Packers Fan |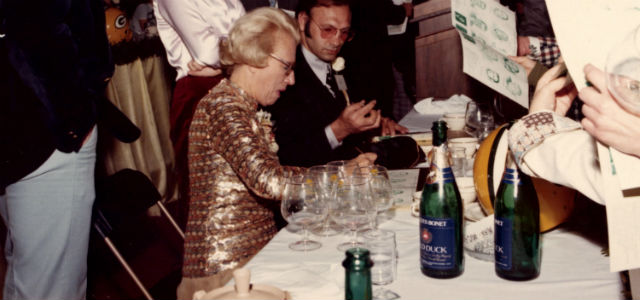 This remarkable memory is courtesy of Jim DeWees. Jim is a Hall of Fame Executive Committee Member on the Board of Directors for the Packers Hall of Fame, Inc.
As a long-time member of the Green Bay Packers Hall of Fame Board of Directors and Executive Committee, I have my own personal collection of Packers stories.
One I'd like to share one with you today stands out in my mind as truly unique.
Several years ago, the Green Bay Packers Hall of Fame Induction Banquet was held at the Riverside Ballroom in Green Bay. It was 1975, the year that Vince Lombardi and several of his players were inducted into the Packers Hall of Fame. This group included Don Chandler, Willie Davis, Paul Hornung, Henry Jordan, Jerry Kramer, Ron Kramer, Max McGee, Jim Taylor and Fuzzy Thurston. The banquet, of course, was sold out, and packed with admirers and fans.
Marie Lombardi was there to accept the award on behalf of her husband. It was an emotional time, as it was a short time after he had passed away. She told the audience about a conversation she had with Vince a couple days before he died.
She said, "I was sitting on the edge of the bed and Vini (as she always called him) was so sick and semi-conscious. He awoke and said, "Marie, honey, I want to go home."
I said, "You are home."
And Vini said, "No, I mean I want to go home to Green Bay."
This was a tear-jerking moment for everyone.
There was never a question about how the city of Green Bay felt about Vince Lombardi.
Now we know how Vince Lombardi really felt about Green Bay.
Tags: Don Chandler Fuzzy Thurston Green Bay Packers Green Bay Packers Hall Of Fame Green Bay Wisconsin Henry Jordan Jerry Kramer Jim DeWees Jim Taylor Marie Lombardi Max McGee Paul Hornung Riverside Ballroom In Green Bay Ron Kramer Vince Lombardi Willie Davis