Today in Packers history, the year is 1988 and added to the fold that is the Green Bay Packers roster are guard Ron Hallstrom and center Mark Cannon.
In the days of holdouts, the Packers solidified their offensive line with the signing of these two valuable cogs in the Packers offensive machine.
The following is today's post by the Green Bay Packers Hall of Fame.
Enjoy.
Falling in Line: Packers' Agree to Terms with Hallstrom and Cannon
August 21, 2012 | Eric Goska |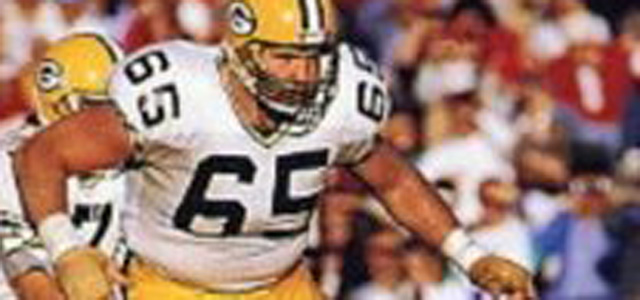 August 21, 1988 – The Green Bay Packers agree to contract terms with a pair of offensive lineman as Lindy Infante gets set to open his first season as coach of the Green and Gold. The agreements reached with guard Ron Hallstrom and center Mark Cannon leave the Packers with two holdouts: wide receiver Phillip Epps and linebacker Brian Noble. "If everything goes well with Ron and he stays healthy, he'll make the kind of money where he should be," Hallstrom's agent, Mark Bartelstein, says. Both Hallstrom and Cannon play in all 16 games in 1988.
Tags: Green Bay Packers Green Bay Packers Hall Of Fame Mark Cannon Ron Hallstrom