 Back in 1988, the Green Bay Packers started the regular season with Walter Stanley and a rookie by the name of Sterling Sharpe at the wideouts – mainly because one of my favorite Packers receivers of all time, Phillip Epps, held out until just before the season started.
Though Epps was anxious to get on the field, the Packers felt he needed some time to get back into football playing shape.
But to get a bit more information about this particular holdout, check below or visit the Green Bay Packers Hall of Fame website for the full story.
Packers' Epps Returns to the Fold
August 30, 2012 | Eric Goska |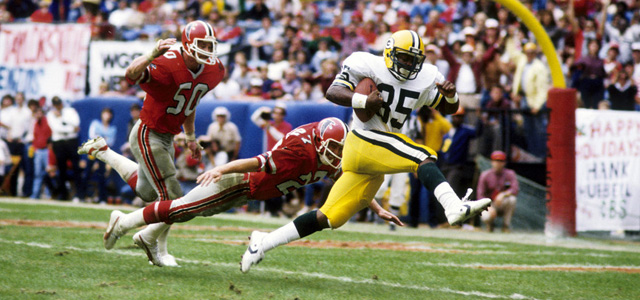 August 30, 1988 – Phillip Epps ends his 40-day holdout and rejoins the Green Bay Packers in time for the team's season opener against the Rams. "I think we have to take the approach that we kind of expect him to play," Packers coach Lindy Infante says of the receiver. A seven-year veteran, Epps is not expected to start says receivers coach Buddy Geis. Instead Walter Stanley and rookie Sterling Sharpe are expected to open at receiver. "I don't want to talk about the contract. I'm here and I want to play," Epps says.