Familiar with the publishing world, former Packers greats Herb Adderley and Dave Robinson, with author Royce Boyles, are teaming up in the publication of a new book about the Green Bay Packers, Coach Vince Lombardi, and much more.
Adderley, a Hall of Famer, and Robinson, a senior finalist for the Pro Football Hall of Fame, had joined together with Boyles in previously publishing "The Lombardi Legacy."
Now they join forces again in their most recent effort, "Lombardi's Left Side," that is supposed to be published late this month or next.
Though it includes football-related themes, this new book is supposed to also include much more … including what players endured when it came to race relations.
The Green Bay Packers Hall of Fame posted a notice about the new book, which you can see here or by scrolling below.
Herb Adderley, Dave Robinson Prepare New Book
September 5, 2012 | Todd Lewis |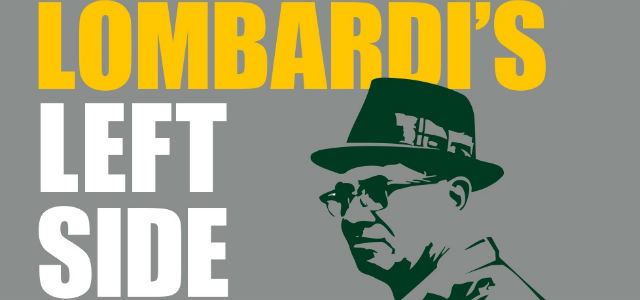 Former Green Bay Packers linebacker and current Hall of Fame finalist Dave Robinson is no stranger to the publishing world, having co-authored The Lombardi Legacy with Royce Boyles.
Now, Robinson and Boyles are back with a new book and a new co-author, former Packers cornerback Herb Adderley, whose voice is prominently featured in Lombardi's Left Side.
The book is so titled because Adderley and Robinson both played on the left side of Vince Lombardi's great defenses. Even though the title suggests football, the book is about a lot more than that.
Lombardi's Left Side not only touches on the coach, but teamwork and, perhaps most interestingly, the barriers that race presented in the 1960s and how those were overcome.
"There's a lot of interest in Dave Robinson and the Packers of the '60s because of his nomination for the Hall of Fame. Lombardi's Left Side will certainly give readers a glimpse inside the Packers dynasty, but there's more to the story than that," Boyles said. "Herb Adderley has been under the radar for years and he has some very controversial things to say."
Lombardi's Left Side is expected to hit shelves in late September/early October.
Tags: Dave Robinson Green Bay Packers Herb Adderley Vince Lombardi