This was one of those games that turned a season – especially for this unit of the Green Bay Packers.
When Brett Favre and the Packers marched into the Meadowlands to face the New York Giants on this day in 1997, there was much uncertainty about this Packers team.
After the game, there was celebration – as the Packers not only came away with a convincing victory, but also turned some heads. This game was a springboard for a season that would eventually send this team to the conference championship game – against these very Giants.
Well, we all know how that turned out, so we won't go there.
But in the meantime, take a look at today's post by the Green Bay Packers Hall of Fame – and relish in the fact that this was one of the bright moments to remember from that magical season.
Brett Favre and Packers Win Big over New York
September 16, 2012 | Eric Goska |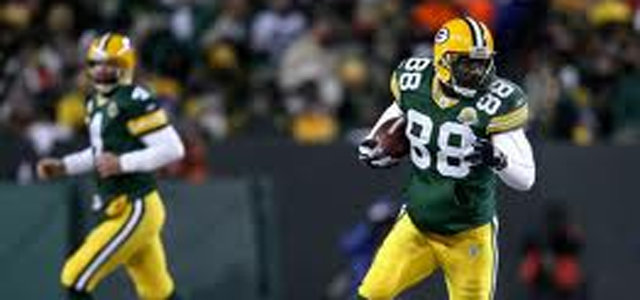 Sept. 16, 2007 – The Green Bay Packers dominate the New York Giants in the second half to register a 35-13 win in the second game of a season that will see them reach the NFC Championship Game. Brett Favre completes 17 of his first 19 second-half passes including TD strikes to tight ends Bubba Franks and Donald Lee, and wide receiver Donald Driver. "Brett did an exceptional job," starting left guard Daryn Colledge says. "He was on fire. He made it easy for us." Green Bay converts two fourth-quarter turnovers (a Charlie Peprah forced fumble and a Corey Williams interception) into touchdowns as the team outscores New York 28-3 over the final two quarters.