It's kind of ironic, but on this very day in history in 1996 the Green Bay Packers defeated the Seattle Seahawks on their Pacific Northwest turf to run their record to 4-1 in what was to be their run to a Super Bowl-winning season.
As it turns out, it was the defense that turned the tide in this one as the Packers intercept Seahawks' QB Rick Mirer multiple times in the win.
Given the past week's troubles, I thought it was nice to have the Green Bay Packers Hall of Fame find this nugget of history to post on its site.
Read below for more of the good news.
Fearless in Seattle: Packers Trounce Seahawks
September 29, 2012 | Eric Goska |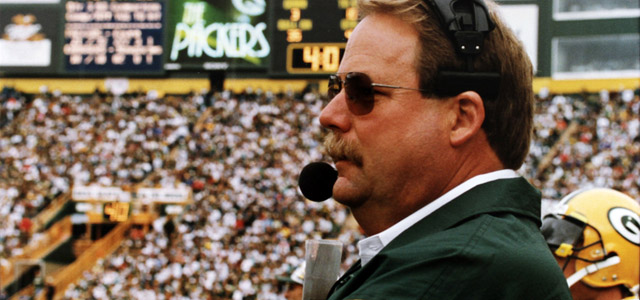 Sept. 29, 1996 – The Green Bay Packers get their Super Bowl season back on track with a 31-10 rout of the Seahawks. A loss to the Vikings after three straight dominating wins had caused concern, but the 21-point victory in the Kingdome only confirms Green Bay (4-1) is the real deal. "I want that to be the headline of every paper in the country," Packers coach Mike Holmgren facetiously says. "Holmgren does it on turf." Prior to Seattle, Green Bay had won just one of its previous 13 games on the road, in a dome, on turf. Doug Evans, Reggie White, Eugene Robinson and Craig Newsome each intercept Rick Mirer to set up 24 points. Brett Favre's TD pass to tight end Keith Jackson is the team's only score not set up by turnover.