Here are some observations from Week 7 -
Aaron Rodgers was just 2/6 on balls thrown more than 20 yds down the field. The 2 completions were "free" plays after the Rams jumped offside. The first completion went to Jordy Nelson for 52 yds, the second to Cobb for a 39 yd TD. Maybe some guys will be less apt to guess on the snap count, maybe not.
While watching the running game struggle yesterday (2.7 YPC), I had to remind myself that we had to pass to set up the run. Also I noticed that Alex Green is better with a catch and run (7.3 yds per catch) than a dive/cutback play (1.8 yds per rush), so it is also better to pass to him to set up the run.
I only screamed at the TV once on Sunday, it was after the Packers second run (attempt) in a row after 1st and goal at the 6. Reference above.
If there weren't more Packers fans than Rams fans at the game Sunday, I'd be shocked based on the crowd noise. Way to go Packers Nation!
McCarthy and Slocum came up with another surprise on special teams this week with the onside kick. They've picked their spots and those plays have been perfectly executed this year.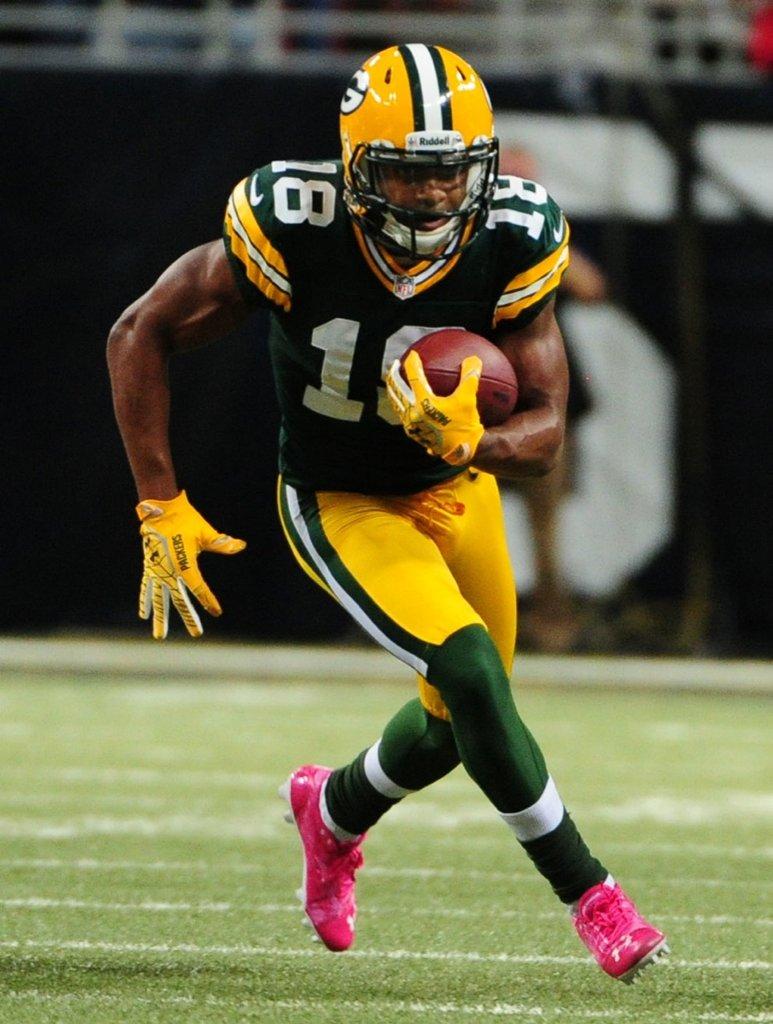 Randall Cobb is the real deal, #3 on the Packers depth chart (#4 when Jennings returns), he could start for any other team in the league.
The officials wouldn't let the Packers run the no huddle effectively, waiting for the Rams to substitute. I couldn't tell if the Packers were making substitutions, but they weren't the referees were wrong in holding the ball for the Rams to make theirs. If the Packers were making subs, their fault, they should fix that.
Prior to last Sunday (Texans), the Texans and Rams had given up a COMBINED 10 TD passes and had 15 INTs. (10 games) Rodgers made that TD number nearly double without anything close to an interception.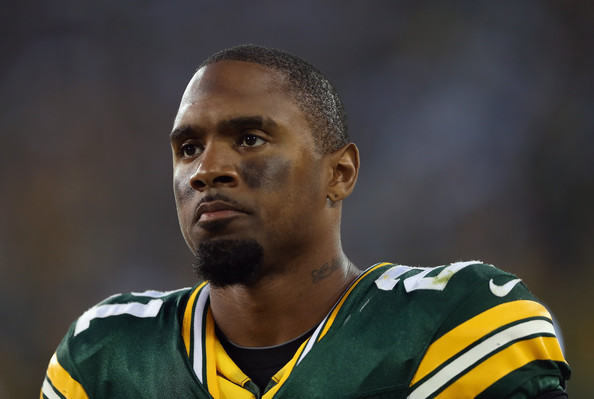 I noticed the play when Woodson got injured Sunday because it reminded me of the play when he got hurt in the Super Bowl. I thought I was wrong and now I wish I was. I'm glad we have Chad Henne, John 'Red' Skelton and a bye the next 3 weeks.
Rodgers just missed James Jones on 2 double move routes that could have been big plays. That will change in the coming weeks, not only with JJ, but with all of the receivers.
–Tommy Marquardt
Tags: Green Bay Packers NFL Week 7