Packers to debut new throwback uniforms vs. Washington in Week 7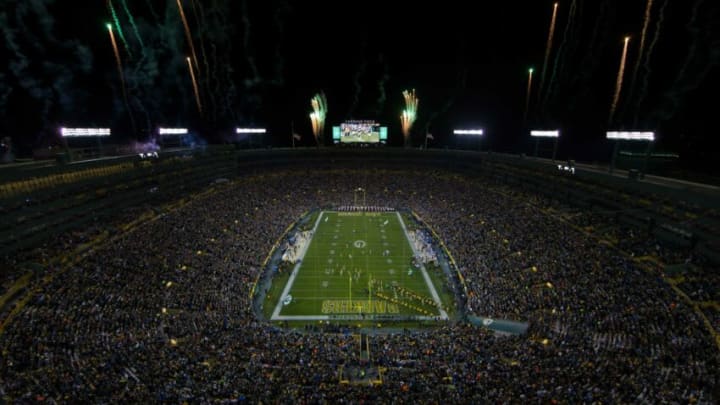 Green Bay Packers - Mandatory Credit: Jeff Hanisch-USA TODAY Sports /
The Packers will debut their new throwback uniforms on Sunday against the Washington Football Team.
The Green Bay Packers' newest throwback uniform might be their best to date.
It's a throwback to the uniform the team wore during the 1950s, one very similar to what they will be wearing this week.
Green Bay will be in all-green with yellow numbers and lettering. In some ways, it resembles a color rush uniform.
Below is a closer look at the uniforms the Packers will be wearing against the Washington Football Team on Sunday.
It's been a couple of years since Green Bay last used a throwback uniform. A new one felt overdue, and it's fair to say the team has knocked it out of the park. Hopefully these uniforms are here to stay for a while.
These uniforms will feature a darker shade of green than the jersey from the 1950s. The helmet will be yellow without the stripes and logo they usually have.
While it is a throwback uniform resembling the jerseys worn in the 1950s, it has a modern look to it. It's an updated, fresh version of a great uniform the team used to wear.
The Packers will certainly look great when they take to the field on Sunday to play Washington. Let's just hope their performance can match their uniforms.
A victory would be Green Bay's sixth straight, putting Matt LaFleur's team in command of the NFC North and in a great position approaching midseason. A 6-1 start could be particularly important with a tough stretch of games coming up over the next six weeks.
Hopefully the Packers can continue to build momentum and keep their impressive win streak going against Washington.
One thing is for sure: Green Bay's uniforms will look incredible at Lambeau Field on Sunday, regardless of the result.