Packers: Grading Green Bay's past 10 third-round draft picks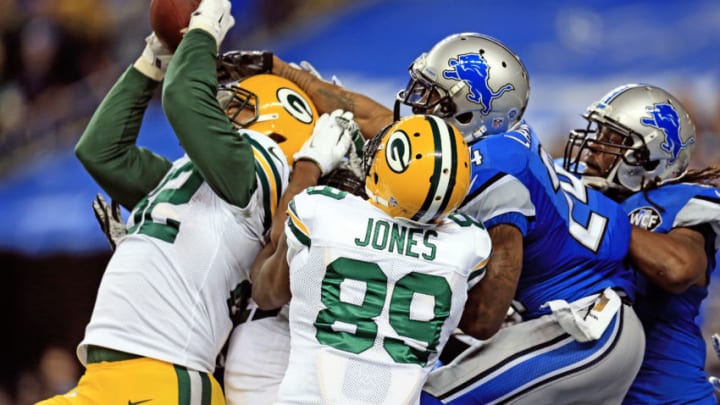 Green Bay Packers, Richard Rodgers (Photo by Andrew Weber/Getty Images) /
There's something about the Green Bay Packers and the third round of the NFL Draft.
To put it nicely, it hasn't gone to plan all too often in recent years.
So far, we've re-graded Green Bay's previous 10 first-round and second-round draft choices. Unfortunately, now is the time to move on to the third round.
2022: Sean Rhyan, OL, UCLA
It's worth noting that this is based just on Rhyan's rookie season. This grade could change. But considering he didn't play a single offensive snap despite the Packers' offensive line injuries, then got a six-game suspension to end the regular season, it couldn't have gone much worse.
Grade: F
2021: Amari Rodgers, WR, Clemson
Amari Rodgers was released during only his second season in the NFL. According to Pro Football Reference, he fumbled the ball seven times during his time with the Packers.
Rodgers made some plays for the Houston Texans late in the year, so hopefully a fresh start is what he needed.
Grade: F
2020: Josiah Deguara, TE, Cincinnati
Deguara has been a solid player for the Packers in his first three seasons, but he has played a backup role, making just six starts.
Grade: C
2019: Jace Sternberger, TE, Texas A&M
Sternberger only made 12 receptions in two seasons for the Packers before being released early in the 2021 season.
Grade: F
2018: Oren Burks, LB, Vanderbilt
Burks rarely played on defense, but he did become a valuable player on special teams during his four years in Green Bay.
Grade: D
2017: Montravius Adams, DT, Auburn
Adams played in 45 games for the Packers, but he was a backup, starting just three games. He finished his four years in Green Bay with only 1.5 sacks.
Grade: D
2016: Kyler Fackrell, EDGE, Utah State
Fackrell made 10.5 sacks in the 2018 season, but he was unable to reach that level of play in his other three seasons for the Packers, making a combined six sacks in the 2016, '17, and '19 seasons.
Grade: D+
2015: Ty Montgomery, RB, Stanford
When the Packers needed a running back in 2016, Montgomery made the switch from wide receiver, and played well. He had 457 rushing yards and three touchdowns, averaging a healthy 5.9 yards per attempt.
But rookies Aaron Jones and Jamaal Williams moved ahead of Montgomery on the depth chart in 2017 before Montgomery was traded to the Baltimore Ravens.
Grade: C
2014: Khyri Thornton, DT, Southern Miss
Thornton played zero snaps.
Grade: F
2014: Richard Rodgers, TE, California
Rodgers never became a star tight end, but he had safe hands and made some memorable plays, including the Hail Mary game-winner over the Detroit Lions in 2015. He had eight touchdown catches that season.
Grade: C+