Green Bay Packers have 10 picks in 2023 NFL Draft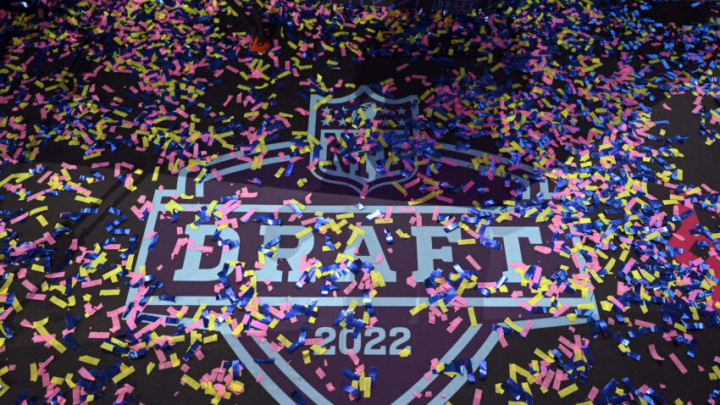 (Photo by David Becker/Getty Images) /
The Green Bay Packers have 10 selections in the 2023 NFL Draft.
This week, the NFL announced which teams had been awarded compensatory picks in this year's draft.
Compensatory picks are distributed as a result of last year's free agency. The idea is to compensate teams that lost more players than they brought in.
Last year, the Packers lost wide receiver Marquez Valdes-Scantling, cornerback Chandon Sullivan, inside linebacker Oren Burks, offensive lineman Lucas Patrick, and punter Corey Bojorquez in free agency.
They signed wide receiver Sammy Watkins, defensive lineman Jarran Reed, and punter Pat O'Donnell.
Green Bay received two compensatory picks, one in the fifth round and one in the seventh round.
Here is the full list of Green Bay's selections in the 2023 NFL Draft:
Green Bay Packers: Every pick in 2023 NFL Draft
Round 1 (No. 15 overall)
Round 2 (No. 45)
Round 3 (No. 78)
Round 4 (No. 116)
Round 5 (No. 149)
Round 5 (No. 170) – Compensatory pick
Round 7 (No. 232)
Round 7 (No. 235)
Round 7 (No. 242)
Round 7 (No. 256) – Compensatory pick
The Packers have no sixth-rounder but four seventh-round picks.
If Green Bay trades quarterback Aaron Rodgers to the New York Jets in the coming days, we can assume the Packers will receive additional picks in the 2023 NFL Draft.
They may end up with some conditional picks in future years, but they may also receive a selection or two in this year's draft.
The Packers are set up nicely in the first round, picking 15th overall. They are in a good position to move up or down, or simply stay where they are and pick a potential impact starter on Day 1.