Packers president Mark Murphy discusses Aaron Rodgers' future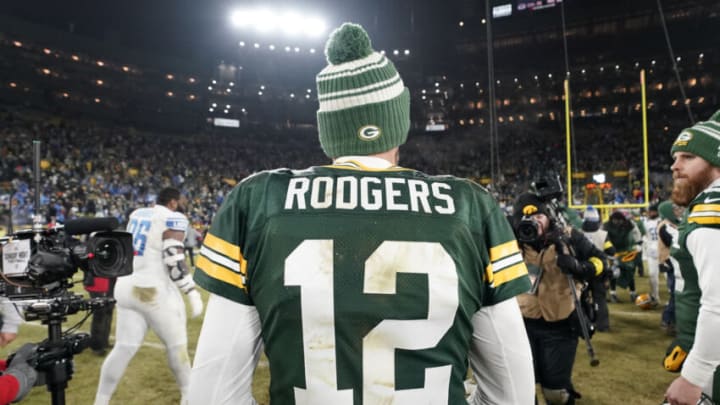 Green Bay Packers, Aaron Rodgers (Photo by Patrick McDermott/Getty Images) /
Green Bay Packers president Mark Murphy spoke to reporters about Aaron Rodgers' future on Friday, and he sure didn't make it sound like they plan to bring the four-time MVP back this offseason.
Rodgers' future remains uncertain, with a trade to the New York Jets a possibility, as is retirement.
Murphy had an opportunity to make it clear the Packers wanted Rodgers back. But he didn't.
During the interview, Murphy was asked whether it was possible Rodgers could play for the Packers next season.
"Yeah, I mean, unless, if things don't work out the way that we would want them. Yeah, he is obviously a great player," Murphy said, according to Dave Schroeder of WBAY.com.
Hardly much of a commitment, is it? Quite the opposite.
Murphy also spoke to Adriana Torres of Action 2 Sports.
The most notable line from the interview was: "Aaron had a great career here."
Had.
Murphy also said that he hopes the decision on Rodgers' future will be made before free agency, which begins next week.
This offseason has felt different. The way both Murphy and Packers general manager Brian Gutekunst spoke about Rodgers' future seemed to be different than in previous years.
Now more than ever, it seems the Packers are ready to move forward with Jordan Love.
What we don't know is what Rodgers wants to do next. Will he decide to move to the New York Jets? Will he decide to retire? Maybe he ends up playing for the Packers again in 2023.
In the coming days, we should find out.