If you haven't read the short piece by Scott Schalin, the former editor of the packershalloffame.com, take a look.
He chronicles one of the best stories in Packers history.
Here was a man with no photography experience who took it upon himself to chronicle, through photography, the most storied franchise in the National Football League long before the team came into the national eye.
In fact, it was Vernon Biever's work that helped propel the Packers to national prominence. Even before television took over as the prominent media, it was Biever's iconic photographs that brought the team into focus. His incredible eye and skill in capturing the Packers before, during and after the glory years of the 1960s is evident in every frame. His love of the team and game shines through in every shot – it doesn't matter if it's Lombardi, Starr, John Brockington or Brett Favre that was his subject – his thumbprints are all over the franchise.
And his sons, John and Jim, continue to carry on their father's legacy. John works with Sports Illustrated and Jim has taken the reins of his father's job as the official photographer of the Green Bay Packers.
You've got to read this piece. In it you will discover why this man is so important to the Packers and why his name should be known to every Packers fan.
You can click here to go directly to the Packers Hall of Fame site or scroll down to read it here.
In addition, here are some sites you may want to visit:
http://sportsillustrated.cnn.com/multimedia/photo_gallery/1010/vernon.biever.tribute/content.1.html
http://www.galleryofsportsart.com/new/biever.shtmlhttp://en.wikipedia.org/wiki/Vernon_Biever
http://prod.static.packers.clubs.nfl.com/assets/docs/101015vern_biever_favorites.pdf
http://www.jsonline.com/multimedia/photos/104924329.html#id_41458779
http://www.packers.com/media-center/photo-gallery/Vernon-Biever-Classic-Photos/0020bbee-b6b3-4139-80a3-650125fc8dde
http://www.eernissefuneralhome.com/obituary/33878/Vernon-Biever/
Enjoy.
And while you're at it, Like Lombardiave.com on Facebook and follow us on Twitter.
Moving Pictures: Remembering Packers Hall of Fame Photographer Vernon Biever
June 22, 2012 | sschalin |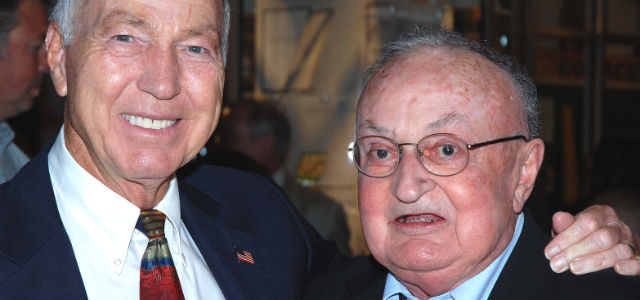 If the eyes are the window to the soul, then Vernon Biever will forever be the conscience of the Green Bay Packers.
For 60 years, his pair of vibrant eyes witnessed and captured the images that made the team bigger than the game and larger than life.
As staff photographer, he may have been the most important Packer on the field to never wear a uniform or stalk the sideline calling plays. During an age before television had figured out how to showcase professional football, the images of Vernon Biever brought the hometown heroes alive in the mind's eye of the ravenous Packers faithful.
The Packers Hall of Fame is filled with players soaked in the mud, sweat and cheers of gridiron battle and most of those legendary images are forever frozen in time thanks to Biever. His office was the sidelines and the end zones of football fields nationwide. His only weapon in battle was a keen awareness of how to capture the heart of the game with his arsenal of manual-focus cameras.
Biever passed away at age 87, on October 14, 2010, just four years after he officially retired from active shutterbug service. He was the official Green Bay photographer for an astonishing 60 years, beginning in 1946.
He was unanimously elected into the Packers Hall of Fame in 2002, and introduced by none other than Bart Starr, who had long lobbied on behalf of the photographer for his inclusion into the Hall, arguing, "You wouldn't have a Packers Hall of Fame without Vern Biever."
In many ways, Biever embodied the spirit and audacity of the small-town team that never shied away from the pursuit of greatness. In 1941, with almost no photographic experience, Biever told the Milwaukee Sentinel sports editor, Stoney McGlyn, that he was going to cover the Packers and send photos to be printed.
After hitchhiking to City Stadium to watch the Bears beat the Packers 25-17 that year, he gave his undeveloped game photos to a train conductor and organized to have the Sentinel pick them up from the local station. Against all odds, Biever's photos ran and he was suddenly a professional photographer. When he couldn't crack a full-time staff opening with the newspaper, Biever did the next logical thing: he told the Packers he was going to be their full-time photographer.
"I went to the Packers and said, 'If you give me a field pass, I'll take some pictures for nothing,' " Biever recalled many years later with a chuckle. "I guess the price was right." He clicked away through times good and bad, shooting for free, but wisely maintaining the publishing rights. By the time the Vince Lombardi championship train rolled through the 1960s, Biever was finally earning a modest salary from the team, while still paying his own way into games.
Forever an independent spirit, Biever staunchly maintained that football photography was his passion, but not his profession (he owned a Ben Franklin store and, later, a travel agency in his native town of Port Washington, Wisconsin).
"He was truly an exceptional gentleman, and I think personified the statement about consistently chasing perfection," said Starr, who knows a thing or two about chasing perfection. "I was able to get to know him well, and he's honestly one of the greatest men I've ever known. His unique commitment to God and family are enviable."
From Curly Lambeau to Lombardi to Mike McCarthy, Packers teams have come and gone, won and lost, but the cherished images of Biever keep those teams alive forever.
There's the timeless shot of Paul Hornung suspended like Superman in mid-air as he sails over a tangled pile of Packers and 49ers on the turf below for a touchdown in 1965.
The grand Packers power sweep was an insurmountable yard-chewing wall of success orchestrated by Lombardi and played to pitch perfection by the championship teams of the 1960s. Biever captured the delicate intricacy of the play in one of his most famous photos, where Starr has handed the ball to Jim Taylor who looks up field for yardage behind Jerry Kramer and Fuzzy Thurston. All the while the creator of this poetry in motion, Lombardi himself, stands on the sideline, hands plunged comfortably into his signature trench coat, looking like a God proudly watching over his flock.
The painstaking patience Biever maintained to get his shot was as awe-inspiring as the results themselves. "There is automatic focus now, but in those days you had to pre-focus the camera on one spot on the field," Biever recalled. "I had a Speed Graphic 4×5 large format camera and had to wait until the action came to that area. There was a lot of waiting involved. I could only take six to eight photographs a game."
Such a craftsman and so infectious was his skill that his offspring have carried on the photographic legacy. One son, John, shoots for Sports Illustrated and his other son, Jim, took over his dad's position as the Packers' team photographer. In fact, one of the most famous Biever photographs of Starr diving into the end zone as time runs out at the infamous Ice Bowl game was actually taken by John and Vernon.
"I told John to stay in the end zone and that I'd try to get Lombardi's reaction if the Packers scored," Vernon recalled. " John got Bart's winning touchdown and I got a great shot of Lombardi's back. But I'm very happy the way it turned out. John got a picture for the ages… he was just 15 at the time and cold as heck like the rest of us. None of us knew how famous that game or that photo would become. It's a part of Packer and NFL history."
As the only photographer allowed into the locker room of the Los Angeles Coliseum after the Packers 1967 victory in Super Bowl I, Biever shot what he often called "The best picture I ever took," as then-NFL Commissioner Pete Rozelle hands the first-ever Super Bowl victory trophy to a beaming Vince Lombardi.
Who knew that someday that same trophy would bear the coach's name? "I've always said it's an important picture because it was history — the first Super Bowl. I thought that game was very important to the NFL and that it would be remembered for a long time."
Indeed it was and still is, and thanks to Vernon Biever's masterful craft and keen eye for the dramatic, much of the Packers legacy will continue to be passed from generation to generation.
"Vernon captured 16 great years of my life in Green Bay and many great moments in Packer history," Brett Favre has said. "It's not just the stars on the field, but the great legends like Vernon Biever that make the Packers organization special."
Scott Schalin is the former editor of PackersHallofFame.com and is currently writing a book with NFL on FOX insider Jay Glazer.
Tags: Bart Starr Brett Favre Green Bay Packers Green Bay Packers Hall Of Fame Jim Biever John Biever John Brockington National Football League Packershalloffame.com Scott Schalin Sports Illustrated Vernon Biever