Complete list of Packers' picks in each round of 2020 NFL Draft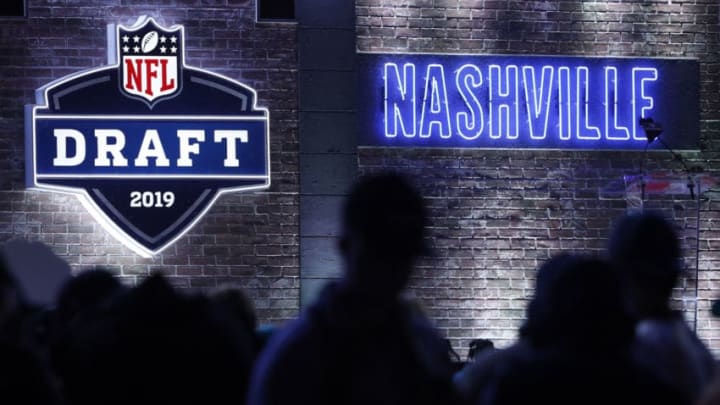 2019 NFL Draft (Photo by Joe Robbins/Getty Images) /
With two months to go until the start of the 2020 NFL Draft, the Green Bay Packers currently own nine selections.
While the Green Bay Packers don't have a top-15 draft pick like they did last offseason, or the chance to pick twice on Day 1, they do have a good number of picks to work with.
As a result of trades made in recent years, Green Bay owns a total of nine draft picks this spring, three of which have come from other teams. Under GM Brian Gutekunst, the Packers have done a good job of bringing back more picks in deals made.
Here is the full list of Green Bay's draft picks prior to the announcement of compensatory picks, according to Tankathon:
Packers 2020 draft picks
Round 1, Pick 30
Round 2, Pick 62
Round 3, Pick 94
Round 4, Pick 126
Round 5, Pick 158
Round 6, Pick 173 (from Las Vegas Raiders)
Round 6, Pick 190
Round 7, Pick 202 (from Cleveland Browns)
Round 7, Pick 220 (from Baltimore Ravens)
It's important to note that there will be some slight changes to the picks in the mid-to-late rounds once the NFL announces its compensatory draft picks. It won't impact the Packers' picks in the opening three rounds.
Green Bay could still receive a compensatory pick or two, but it's highly unlikely this will happen due to the team's activity in free agency last offseason. But once the mid-round compensatory picks are announced, it will push some of Green Bay's upcoming picks down slightly.
But what the list above does show is a rough guide of where the Packers will be picking. We know their top three picks for certain.
Gutekunst will have plenty of opportunities to make trades up and down, and the Packers are well-positioned with multiple late-round picks acquired through trades. If Gutekunst wants to trade up at any point in the draft, he has some additional resources to work with.