New PointsBet Super Bowl Promo: Get $500 to Bet on Big Game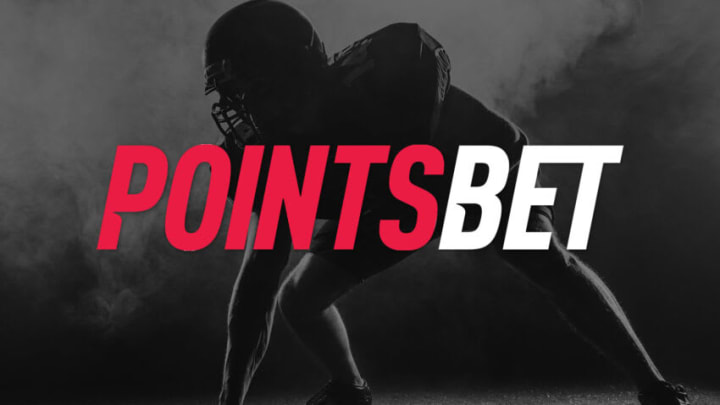 The Packers face uncertainty this offseason surrounding the future of Aaron Rodgers. Before any decisions can be made though, we still have the Super Bowl! PointsBet is helping Packers fans win BIG with a sensational promo you'll love: $500 in bonus bets! You'll get one $100 bonus bet for five consecutive days to add variety to your bets!
Find out below how to secure this great offer and my best bet for the big game. \
PointsBet Super Bowl Promo Code
You've got up to $500 in bonus bets ready to roll over at PointsBet! It'll be split into one $100 bet credit for the next five days so you can bet on several different things at the Super Bowl!
Your part is simple. Just follow these steps:
Verify your identity
Make a deposit
That's it! Your first fixed odds wager up to $100 for each of the next five days will then automatically be insured. It'll be refunded in bonus bets if you lose so you can get right back in the action!
Only your first fixed odds wager up to $100 for each day in that five-day period will be refunded if it loses. If you don't place a bet for a day during that stretch, you'll lose that bonus bet.
If you place multiple bets on the same day, only the first on each day will be refunded if you lose.
You must be a new PointsBet user to qualify for the bonus of $500 – sign up for PointsBet now to get five $100 bet credits for the Super Bowl!
Before my best bet, there are a couple of other awesome offers you should claim too:
Best NFL Super Bowl Bet
How often do you get a receiving prop for the No. 1 target of the best offense in the NFL at only 78.5 yards? Travis Kelce is one of the greatest playoff performers in the history of the league and he'll blow this prop out of the water.
Over Kelce's last eight playoff games, the only time he didn't exceed at least 95 yards was last week against the Bengals. He finished with 78 yards in that game, just a half-yard shy of this prop.
In that span, he averaged just under 105 receiving yards per game with a whopping NINE TDs. He has a history of success against the Eagles too, putting up over 100 yards and a TD back in 2017.
Frankly, I'd put this prop closer to 90 yards. Thus, we're getting a tremendous discount and might even cash as soon as the 2nd or 3rd quarter.
Trust in Patrick Mahomes' most important target to come through on the biggest stage and clear this prop with ease. I'd use one of those $100 bets on him to score the game's first TD, too.
Before you lock any bets in for the Super Bowl, don't forget to first sign up for PointsBet and secure your five $100 bonus bets. For a game of this magnitude, you deserve a promo like this.
This moment only comes once a year. Celebrate accordingly and sign up for PointsBet now!
Game odds refresh periodically and are subject to change.