Green Bay Packers: Who wore #82 best?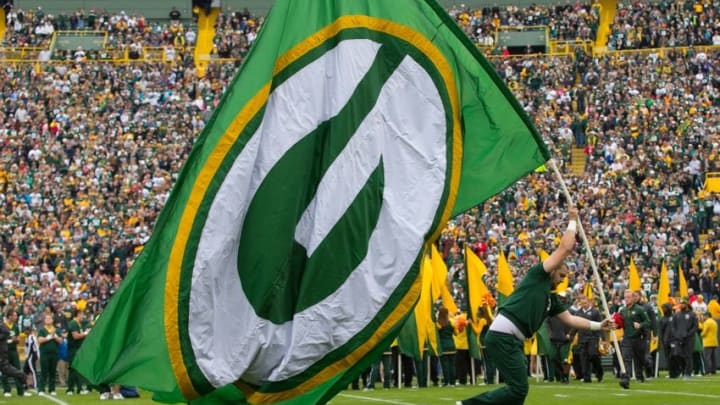 Oct 19, 2014; Green Bay, WI, USA; A Green Bay Packers cheerleader carries a Packers flag prior to the game against the Carolina Panthers at Lambeau Field. Green Bay won 38-17. Jeff Hanisch-USA TODAY Sports /
With 82 days left until the start of the Green Bay Packers NFL season, our countdown to the big day, Sunday, Sept. 11, when the Packers travel to Jacksonville to take on the upstart Jaguars, we will focus on the the number that represents the days remaining … today it's #82.
"Packers by the Numbers: Jersey Numbers and the Players Who Wore Them," /
by John Maxymuk. The book, which chronicles every Packers jersey number was published in 2003 and provides a strong background of information about Packers players and their jersey numbers.
In addition to the book, Maxymuk also mans an excellent blog that provides stories, statistics and a ton of other Packers information.
You can check out his blog here …
Our last focus, was on John Martinkovic.
Today, our work is cut out for us … try to think of two players who have worn 82 for the Packers and you will understand. At #82, Paul Coffman came to mind.
But that isn't the player that Maxymuk places as his top. At #82, I can't argue much with his selection of Lionel Aldridge – even though the more popular pick might have been Coffman.
So, let's take a closer look at the reasons why Maxymuk likes this guy.
Next: Who is Lionel Aldridge?